Recently, on our discord (Which you should totally join !)
Some members were having troubles figuring out how to get started on the great Spelltable.
(Spelltable allows you to play paper magic, online, via video and "card detection" feature).
So I figured, let's make a guide on How to get started with spelltable, showing you my personal best spelltable set up.
You will basically need two things : A flexible arm and a webcam (but if you don't want to splurge you can always use your phone.
Go with the Lamicall Gooseneck phone holder (Your webcam can be held with that clamp too)
It's 38 inch long, it clamps on the edge of your deck and goes over your monitor face down. 
I have tried multiple arms, light stands, diy set up… This one is by far the cheapest and, the most reliable (Currently the one I use)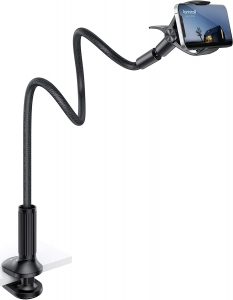 An that's it. If you want to use your webcam, all you need to do is select the "phone" input, it will show you a QR code, use your phone to open that link and your phone will turn into the webcam for the game.
Otherwise…
Here is the funny thing. I actually hunted for the "best webcam"
for this set up as you can see my history of purchases of webcam earlier this month :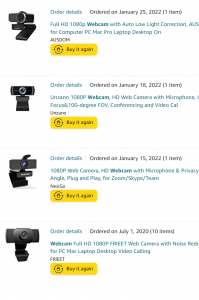 After taking in consideration Field of view, resolution, sharpening,
FOCUS (important), my final decision went for the AUSDOM AW635 .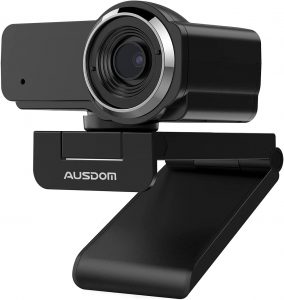 It is only 35$ and provide a REALLY good quality video for the price.
It's sharp, detailed, the field of view is perfect for an "above the monitor" type of video needed.
You can be sure that everyone will be able to recognize the cards you're playing,
before even needing to click on them with a resolution of 1080p.
It is the one I use personally, after going through 5 different "budget webam".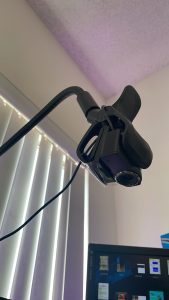 (My set up)
If you're looking for friends to play on Spelltable, our discord has a channel exclusively made for that purpose.
We often open games, and obviously… Proxies are welcome ! <3 one