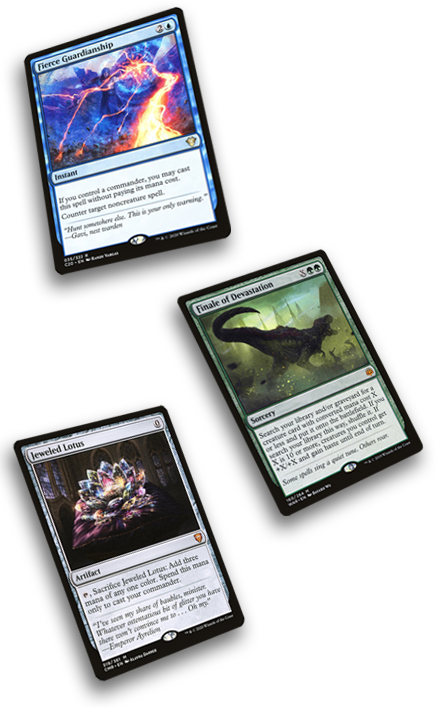 MTG PROXY BOOSTER PACK
16 MTG high value proxy cards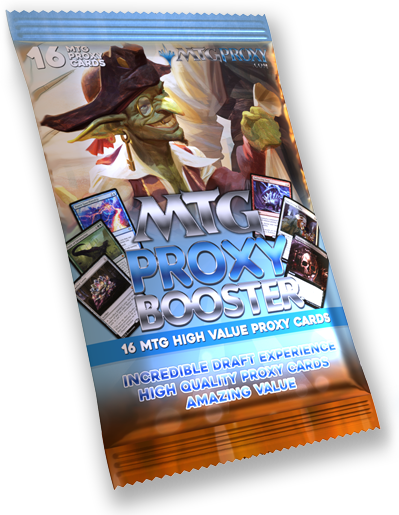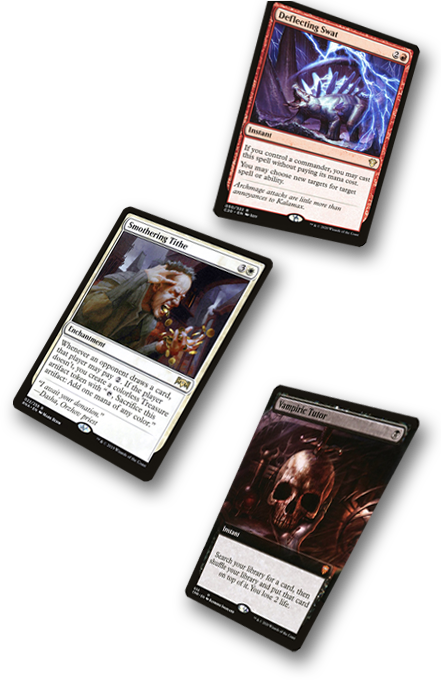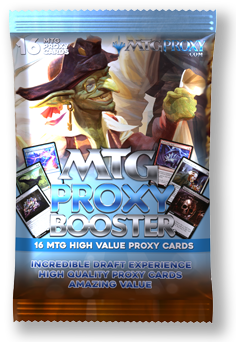 We've gathered the rarest and most expensive proxy cards in the entire MTG World and created these amazing Proxy Booster Packs.
Open this booster pack and discover a truly unmatched experience. Pull the cards you wish you could pull normally.
Spice up your draft game and add a MTG PROXY BOOSTER pack !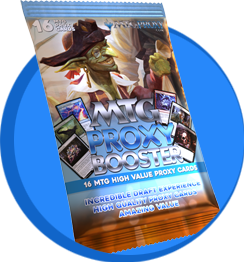 1 BOOSTER
$10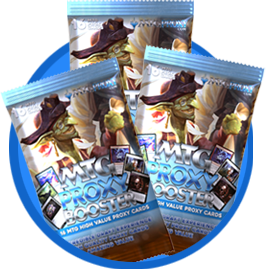 3 BOOSTERS
$25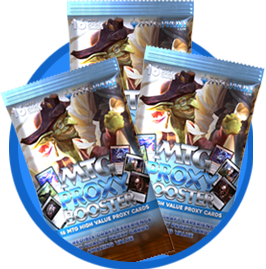 10 BOOSTERS
$70
HAVE FUN PULLING CARDS
OR
SPICE UP YOUR DRAFT WITH 1 pack per player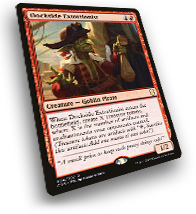 HOW DOES THE MTG PROXY BOOSTER PACKS WORK ?
We're happy to introduce you to a new level of Booster pack with theseincredible MTG Proxy booster packs.
Filled with powerful and valuable proxy cards you wish you could normally pull.
Now put together in this great gift, pull, or draf addon !
breakdown of our 16 card MTG PROXY booster
We're totally transparent with our ratio ! Here is how our booster packs are made.
We've created an algoryth that guarantee a minimumn value of 1050$and up to $150 000.
OUR
16

PROXY CARDS: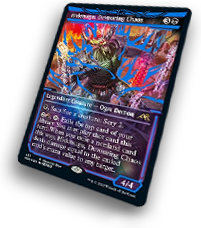 X3

From $2 an up

1 from top 500 print

X3

From $2 to $10

1 from 2010+

X5

From $10 to $50

2 from 2010+

2 from top 500 print
X2

From $50 to $150

1 from top 500 print

X2
done