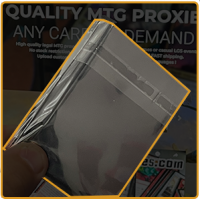 100 TCG Sleeves for Standard Size Cards
64mm X 89mm standard trading card PERFECT for our proxies.

Each sleeve holds one card. They add extra protection from dust, water, and figure prints and scratches.

Acid-free, works with double sleeving too

Extra free 5 sleeves added to each pack !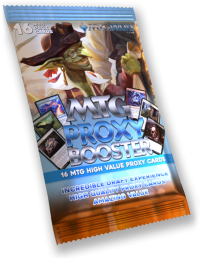 MTG PROXY BOOSTER - 16 cards !​
We've gathered the rarest and most expensive proxy cards in the entire MTG World and created these amazing Proxy Booster Packs.
Open this booster pack and discover a truly unmatched experience. Pull the cards you wish you could pull normally.
Spice up your draft game and add a MTG PROXY BOOSTER pack!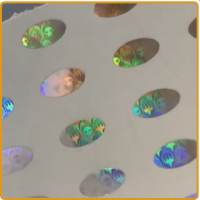 20 Holographic oval stickers [LIMITED EDITION]
MTG style 0.7 micron thick 

Keep player's attention to the game, not the card.

Limited stock. Don't miss out.

Works on ANY proxy card